The online Spiegel here has a new clip on the ongoing rescue attempts of the "Akademik Shokalskiy" research vessel. Both a French and Chinese icebreaker have given up trying to reach the trapped 74 persons on board the vessel.
Spiegel writes "The polar ice is too thick."
Currently Antarctic sea ice is defying all the claims of global warming and is way over 1 million square kilometers above average. (Lots of sea ice charts here)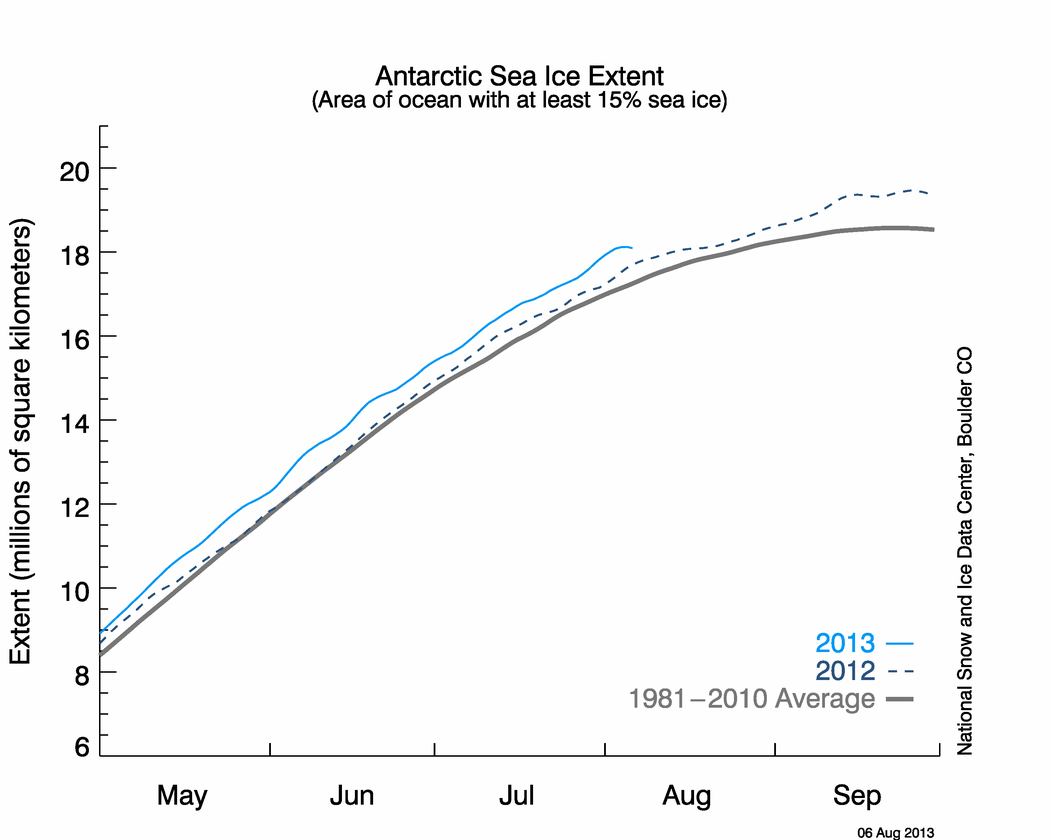 Sea ice around Antarctica ignores global warming claims. Chart: NSIDC
"No guarantee it will get through the thick ice"
Meanwhile Swiss news site TribunedeGeneve reports that an Australian icebreaker Aurora Australis is on its way and is expected to arrive Sunday evening.
Tribune de Genève adds: "The Australian icebreaker that will attempt the rescue comes with no guarantee it will get through the thick ice" and that it "can break through ice that is 1.6 meters thick but the Akademik Shokalskiy is imprisoned in ice that is 3 meters thick."
Rescue by helicopter
Should the ice breaker fail to reach the vessel, then they "will try to use the helicopter that is on board the Chinese icebreaker Snow Dragon."
Ironically the purpose of the expedition was to replicate the route of Antarctic scientist Douglas Mawson of 100 years earlier and to record the changes occurring in the Antarctica due to global warming.
Normally ships are able travel there
Mawson's base set up 100 years ago is located in a zone were able to travel at this time of the year, Tribune Genève writes.
While Mawson's crude ship managed to navigate to the continent, Turney's modern ship has become trapped inside dense sea ice and now threatens to be crushed.
Big cracks are appearing
But there is hope. Australian ABC news reports that "the pack ice seems to be opening up a little bit" and that there "are big cracks appearing way towards the horizon".