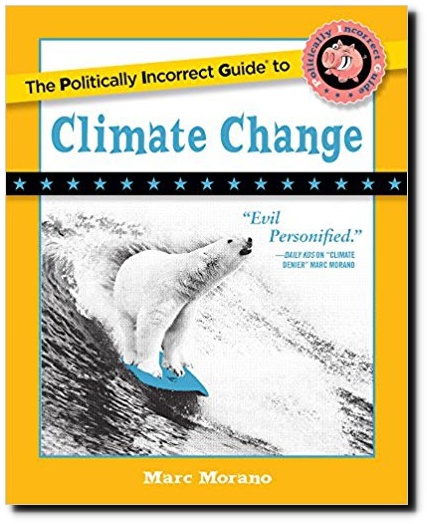 First a note:
If you haven't already picked up a copy of the The Politically Incorrect Guide to Climate Change, please do get your hands on one.
According to its author Marc Morano, people have been snatching them up and a third printing has started. The book even made the Amazon top 100 best selling books for awhile.
It also ranked first in a number of categories. In his book, NoTricksZone gets mentioned 4 times and even took up one full page at one spot!
So now on to today's post…
Less heat days near Tokyo
As in Germany, a heat day in Japan is defined as one reaching 30°C or higher.
And according to the manmade CO2 theory, global temperatures are supposed to be rising rapidly and hence we should be seeing many more "heat days" than say 50 or 100 years ago.
Yet Japanese blogger Kirye presents data over Hachijo Island, out to sea east of Tokyo, a location shielded from the urban heat island effect, which tell us that more heat days is not the case at all: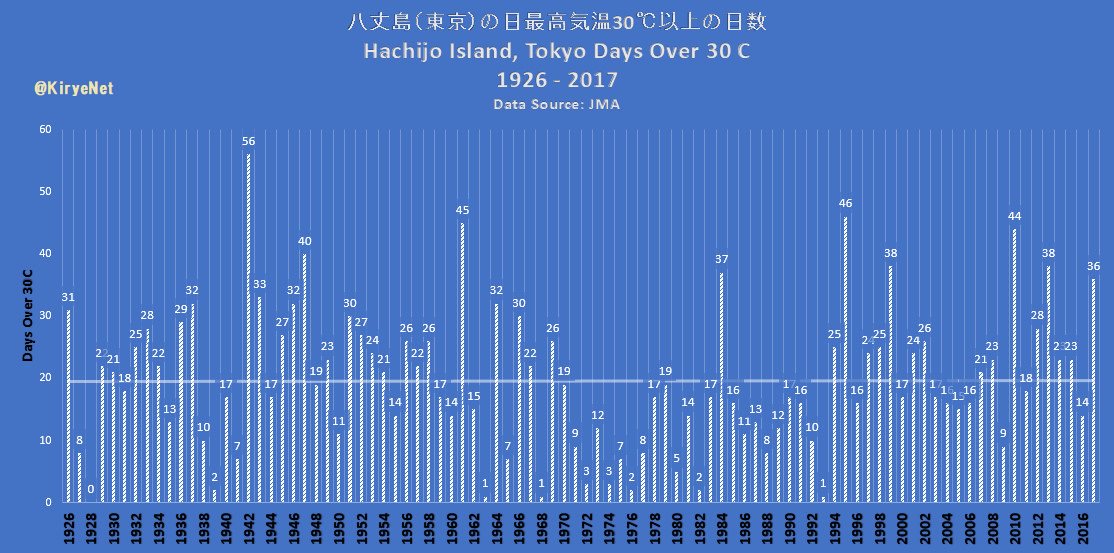 On Hachijo Island, Tokyo, the number of days over 30℃ has not trended since 1926. Source: www.data.jma.go.jp/
Examining the above chart, we see that the number of "heat days" since 2000 is a bit below that of the period from 1940 to 1960. Note the cool 1970 to 1990 period, which likely can be explained by natural oceanic oscillations.
Another chart Kirye provides at Twitter breaks it down in more detail: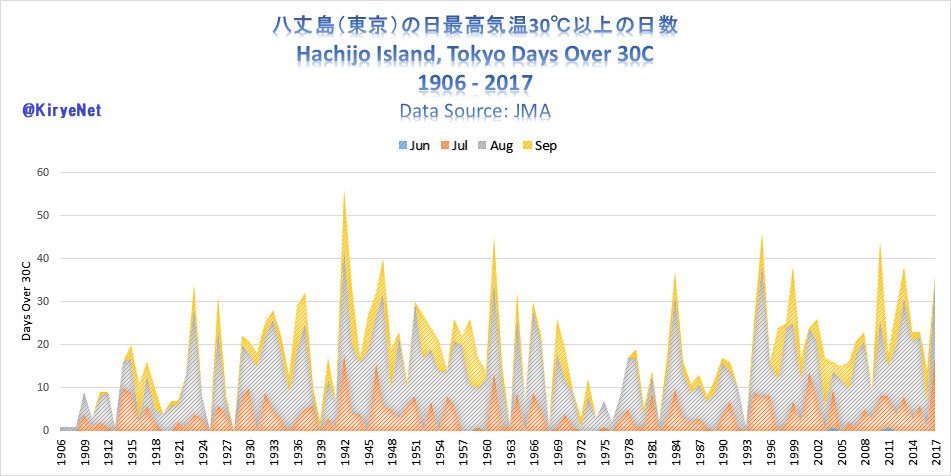 Source: www.data.jma.go.jp/
Kirye writes, when looking at the past 111 years, the trend in Hachijo Island's number of days over 30℃ from 1906 to 2017 "denies the anthropogenic global warming hypothesis" and that it does not support the myth of a widespread man-made climate change.
No trend in the city of Tokyo
Also the last 24 years in the city Tokyo show no trend, and even a declining trend since 2010: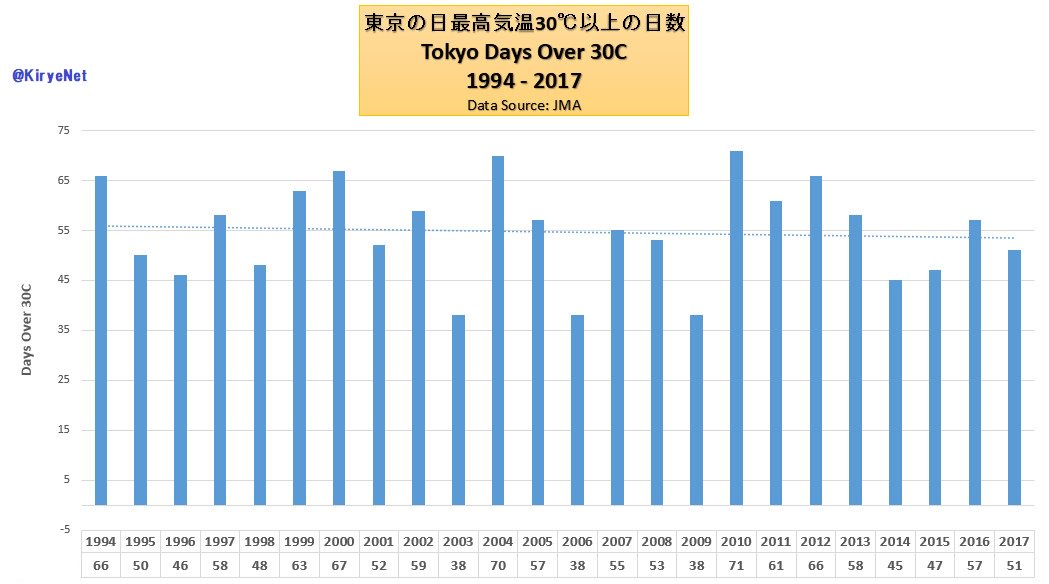 Data source: Japanese Meteorological Agency (JMA)
What follows is the month-by-month breakdown, May to October: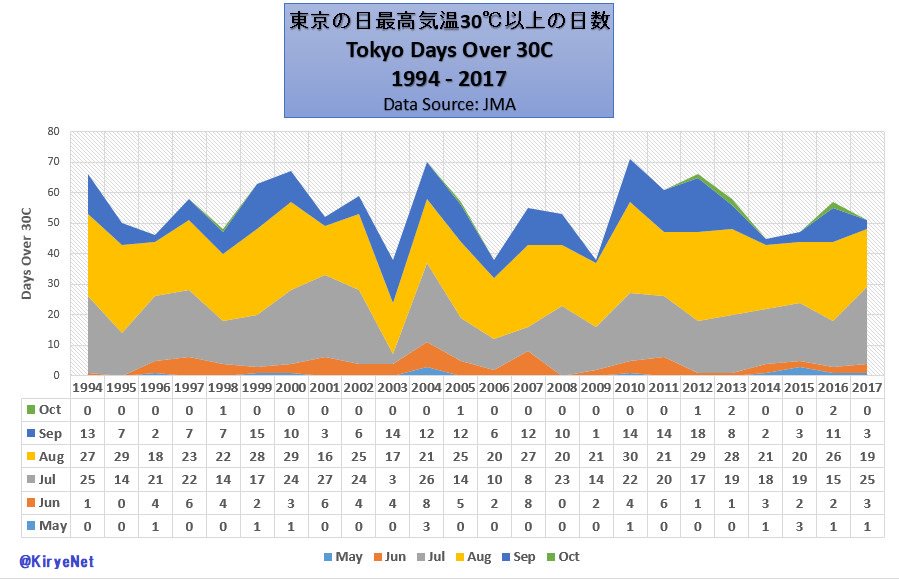 Data Source: www.data.jma.go.jp/
Urban heat island
Kirye also presents here a comparison of the Tokyo and Hachijo Island temperature course over the past 111 years. Note urban Tokyo has risen while the island off the coast has risen only very slightly:
Data source: JMA
Urban heat island effect? Kirye notes:
The mean daily maximum temperatures for Tokyo and Hachijo Island differed by more than 2C with the early trend during the period from 1907 to 2015, but temperature difference of close to 0.7C with the trend in the latter period."